Lana Del Rey's New Album!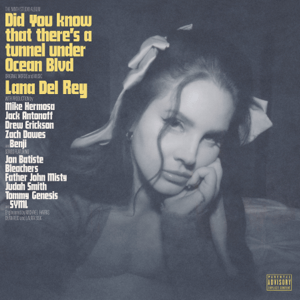 Lana del rey's ninth studio album will be released on Mar 24, 2023 and here's what you can expect; the album will be titled Did You Know There's a Tunnel Under Ocean Blvd. Two tracks from the album have already been released; "A&W" along with the song the album is named after "Did You Know There's a Tunnel Under Ocean Boulevard". 
So far reviews on the song's have been positive. Two Tahoma high school students have been interviewed regarding their thoughts on the album. Senior Aditi Rana, claimed that the new album "fits her style very well and gives off Lizzie Grant vibes. I expect to see very deep lyrics and I'm looking forward to a potential tour. Lana's a great performer and she hasn't had the chance to perform in a while." Similarly, Alex Harbrold, another senior at Tahoma High School, has stated that they're favorite is "A&W out of the two songs because I love the lyrics in the song. Lana is one of the greatest lyricists of our generation. And I love the instrumentals in the other single, it feels very relaxing and cutesy. Overall I'm really excited to see what the new era is entailing, but I'm hoping to see more of Lana's pop side –like kinda born to die vibes."
When creating the album, Lana Del Rey said that she was taking a more spiritual approach to the album and that the album felt effortless to complete. Did You Know There's a Tunnel Under Ocean Boulevard will consist of 16 tracks, including collaborations with artists Father John Misty, Jack Antanoff, Tommy Genesis, and Jon Batiste. The 16 songs are titled; The grants, Sweet, Judah Smith Interlude, Candy necklace, Jon Batiste Interlude, Kintsugi, Fingertips, Paris Texas, Grandfather Please Step on the Shoulders of my Father While He's Deep-Sea Fishing, Let the Light in, A&W, Margret, Fishtail, Peppers, Taco Truck x VB, and Did You Know There's a Tunnel Under Ocean Boulevard. 
Make sure to mark your calendars for March 24th and stream her new music!