Bluey's Big Play
Are you a hardcore Bluey fan? (It's okay, you can admit it.) Children, teens, and adults are all obsessed with the hit TV show Bluey. Bluey is trending all over the internet and taking over as a hit sensation. The Emmy award winning show follows a young Australian Blue Heeler named Bluey as she creatively navigates life with her family and friends. It's a feel good show that caters to all ages. You can stream it on Disney+
My family enjoys teasing me for my love of Bluey, even though I have caught them enjoying an episode or two from time to time. For Christmas I was gifted tickets to Bluey's Big Play, a stage adaptation of the show. It came to the Paramount in Seattle on February 11th and 12th.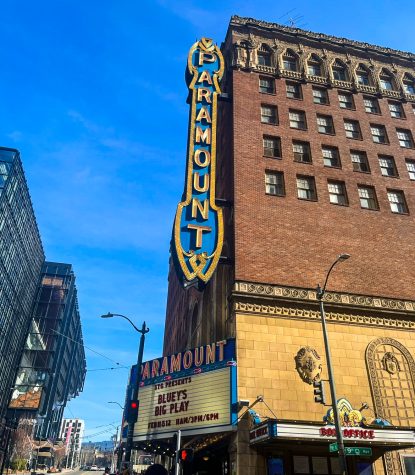 The show was similar to the Finding Nemo show I saw earlier in the year in Disney World. They use life sized puppets and dancers to tell the story. The set was simplistic but contributed to the story nicely. The show followed Bluey and her sister Bingo as they attempt to steal their dad, Bandit's phone so he will play with them. It featured fan favorite characters such as The Grannies and Lucky's Dad., as well as notable moments from the show like Keepy Uppy and the annoying toy ChatterMax. Large balloons and bubbles were released into the audience for an interactive element those sitting on the main floor could enjoy.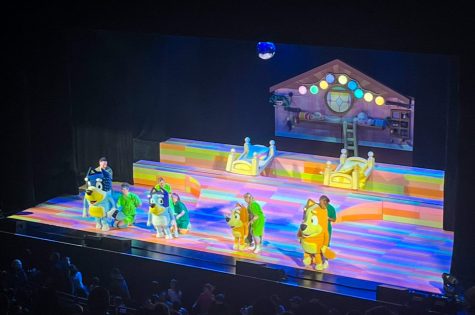 I will admit, I was a bit skeptical at first but it ended up being really enjoyable. It was short, allowing them to do 3 shows in a day. If you're a fan of Bluey, I definitely recommend keeping your eye open for it as it makes it's way around the US.