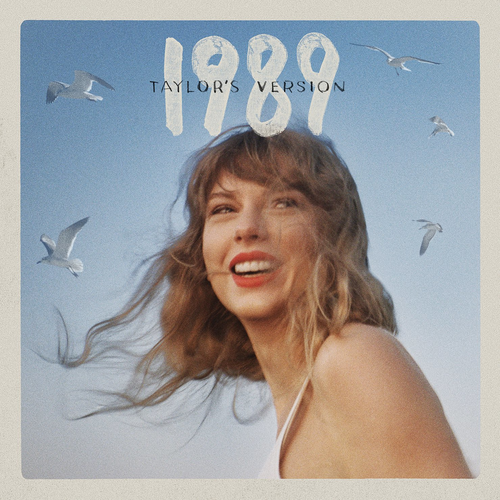 On October 27, 2023, Taylor Swift re-released her fifth studio album, 1989, under her own name including five never-before-seen songs from the vault. The release of 1989 (Taylor's Version) makes its mark as her fourth re-released album leaving only two remaining, Reputation and her self-titled, debut album Taylor Swift.  
Within seconds of 1989 (Taylor's Version) being out, music streaming platforms like Spotify and Apple Music crashed due to the sheer amount of Swifties rushing to be the first to listen to the re-branded album. 
One Swiftie in particular; Avery Clark shares her two-sense on the new and improved album.  Clark says that her initial reaction to 1989 (T.V.) was that she, like other Swift fans, was "Very excited when she first announced the album."
Clarks favorite re-released song off the album is "This Love, because it just sounds so good." 
Even though it's the same song with the same lyrics and everything, the difference in the production and improved maturity in Swift's voice just adds more richness and beauty in her re-recorded songs.
Along with the usual songs from 1989, there are also five vault tracks, "My favorite song from the vault has to be "Say Don't Go" because the lyrics are so good and relatable." 
Clark mentions her thoughts on the vault songs. "Say Don't Go" Is such a true and relatable song for the girls that just want someone to say don't go.
The production also makes the song unforgettable with the up-beat classic 1989 pop feel but with lyrics that hit hard. 
The other four vault tracks on this album have a pretty similar feel as well. 
"I think Taylor's Version is much better because first of all she owns it, and second of all, her voice sounds more mature and it overall just sounds 10 times better. Though, the stolen version sounded good already."  
Clark says when asked if she likes the original or Taylor's version of 1989 better. 
Like stated above, the different production styles and elevation in Swift's vocals can add so much more to an already amazing, award winning album. 
When asked about other changes made to 1989 that she likes, Clark says that she "likes how she was smiling in her album cover."
One major difference between the two productions of the albums is the album cover and how in the original one, as iconic as it is to her, Swift's face is cut out and the colors are pretty dull. While in comparison, the 1989 (Taylor's Version) cover has much more life and vibrance to the colors and Swift just looks so happy within the picture. 
Now that it's been a few weeks since the release of 1989 (T.V.) everyone should have listened to at least one song by now, and if you haven't, you can stream anywhere on platforms like Spotify and Apple Music.