In Light of Ghey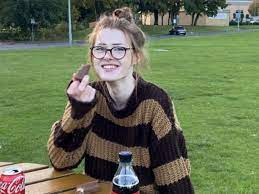 Tragedy in the United kingdom as thousands gather to remember the loss of a transgender teen by the name of Brianna Ghey, February 11th Brianna was  found dead in Cheshire, stabbed and bleeding out. This news took the nation by storm garnering attention of many lgbtq groups all over the UK. There would also be a candlelit vigil  held in Liverpool and Bristol for the young women. Many lgbtq groups would plan events in light of her death, two teens have been arrested that are believed to be behind her murder. While this is all well and good it is not known what the motive was for this crime, or whether or not it is a hate crime. Even so it is comforting and heartwarming to see the nation's response and support to this tragedy and Brianna's family as about 90,000 pounds have been raised to support them in their time of mourning. While it is unknown if this was  a hate crime this does open the door for a larger discussion about hate crimes against those of the lgbtq. When I hear about events like this I can't help but empathize with her family, and those who cared about her. Losing someone that close is one of the sharpest pains that can impale the heart. And while it's not clear whether or not this is a hate crime. I can empathize with those members of the lgbtq who are perhaps alarmed at this, or worried for their own safety. WIth that said, details about this manner ares still coming out and not a ot has been made clear, and as in any just legal system it will take some time before it does, as we wait for the truth to reveal itself, I wanted to take a dive into how dangerous is it really for those of the lgbtq.
With that said it led me to wonder what is the likelihood that this was a hate crime. How dangerous is it for our lgbtq friends to step out on the street?  Well luckily for me there was a way to answer this initially, I decided to look into hate crime statistics. The FBI had decided to track hate crimes, they had about 11,834 law enforcement administrations, important to  note that these are the highest numbers they had in years. About 15.6% of these were targeted towards sexual orientation. It's important to note that many administrations did not report hate crimes, and in many cases hate crimes are determined by prosecutors, members of the lgbtq are also less likely to report such things to the police,  so it is likely the number is even higher than the data being presented. With that said there is a clear and present danger towards members of the lgbtq , The Williams Institute based in UCLA, goes into further detail into these numbers. Their researchers found that members of the lgbtq were more likely to be victims of violent crimes, as far as victimizations goes they were at about  71.1 victimizations  per 1000 people, that may sound reasonable at first but in comparison to their hetrosexual peers which were 19.2 victimizations per 1000 people the problem becomes much more appearance. According to them members of the lgbtq are four times more likely to be victims of violent crimes than their peers, in every type of violent crime but robbery. To me these numbers are deeply disturbing, it makes all the more sense why people may initially view Brianna's death and most things against members of the lgbtq as targeted and malicous. Society has not been kind to these people, not only on a personal level but in the past we have labeled homosexuality as a mental illness,and These numbers are alarming, and one could easily see why those of the lgbtq are concerned over their safety and security.
No one wants to worry every time they leave their home about having to walk in the street. We all want to feel safe and secure wherever we are, our physiological needs are our most basic, however it's even worse having to worry about your safety coming home. Members of the lgbtq are aout 2.5 times more likely to be targeted by strangers then a straight person, however they are 6 times more likely to be targeted and face violence by someone they know. With that said there is an obvious danger here if you come from a background that is hostile to you. There are many people who may disapprove of the lgbtq and even show hostility. It's no wonder why so many are afraid to come out with the risk of being disowned, or even violence. While it's obvious that one's physical safety is a danger for these people, even simply coming from an unsupportive background can have some dangerous ramifications. Researchers MIchael E. Newcomb and MIchael Lasala( among others ) published by the national library of medicine pointed to a correlation between mental health problems and rejection from one's family in regards to the lgbtq, they also found these risks to lower with support.  They do point out it's hard to gather data on this subject as often LGBTQ youth in particular make up a lot of the homeless and foster care population. What all the sources I read agree on however is that an unsupportive background increases risk of mental health problems, sexually risky behavior, and substance abuse. Researchers Caitlin Ryan, David Huebner went into more detail on how an unsupportive family can affect lgbtq youth. They found that those with unsupportive families were about 8.5 times more likely to have attempted suicide, 5.9 times more likely to report having depression, 3.4 times more likely to engage in risky behavior such as sexual activity and substance abuse. It is easy for parents to be controlling and communities, we often want the best for those we care about, however we should never force someone to not be authentic. Even if this is fundamentally against one's beliefs , I would highly encourage all of you to be as supportive and if not supportive tolerant as possible as there can be serious consequences for these people we care about, it isn't just a matter of religion or philosophy the data would indicate it is also that of safety.