Alki DaKine Summer Beach Volleyball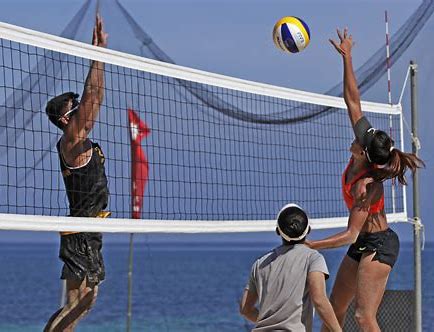 Dakine is a volleyball club full of all age groups ranging from 11 to 17 years old. DaKines facility is located in Tacoma and holds many varieties of camps, leagues and clubs.
For the upcoming summer of 2023, Dakine is hosting many two day camps on the sands of Alki beach (2440 Alki Ave SW  Seattle WA 98116). There is five camps,
CAMP ONE: Monday July 10 through Wednesday July 12
CAMP TWO: Monday July 17 through Wednesday July 19
CAMP THREE: Monday July 24 through Wednesday July 26
CAMP FOUR: Monday July 31 through Wednesday August 2
CAMP FIVE: Monday August 21 through Wednesday August 23.
Each camp is located at the same location at Alki and all have the same scheduled times of 9am to 1pm. The ages are 8-18 years old to apply for this camp and $250 per person with all skill levels welcome.
If you are not a person who enjoys a sunny beach, DaKine has a brand new indoor beach court. This allows a air-conditioned and indoor environment while playing, yet still on a sandy court. This camp has all the same restrictions, although this camp is $150 per person. This camp is held on the same exact dates as the Alki camp for all five camps but is held from 5pm to 8pm.
A former NPJ volleyball player, Abbi Grady says, "My favorite memory of the DaKine Alki beach camp last summer was when we would scrimmage different age groups which would allow me to push myself to work harder and also be role models to the younger groups." 
If your interested and looking for more information visit the DaKine website below.
Da Kine Volleyball Club – Da Kine Volleyball Warriors (dakinevc.com)