Snoqualmie Ski Resort
The Snoqualmie Ski Resort is a fun place to go with friends and family! This resort is good for all ages and skill levels. For starters, there is a small slope with electric lift to take people back up. This allows people to develop their own habits for skiing before trying the big slopes. The magic carpet is a very small hill to go down and practice while then going up a moving floorway.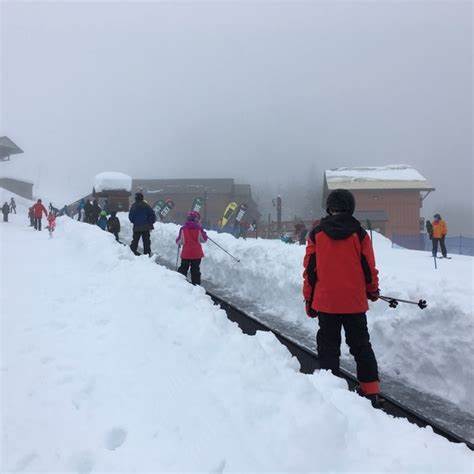 Snoqualmie Ski Resort also has good rental options for those who are beginners or don't have a personal pair. You can either rent by the season or rent by the day. This makes going skiing easier because you don't need to have your own pair to participate.
Snoqualmie ski resort also has a fun resort built to it. This includes a rental shop, cafeteria and ski lesson commons. The cafe is a big place to go enjoy a meal after some long activities. The menu includes items like shrimp tacos, burgers and fries and other sandwiches. There is also many treats and refreshing drinks available for purchase. The rental shop provides sets to rent for the day including the helmet, skis, boots and ski rods.
Overall, Snoqualmie skiing hills are a very fun activity and located in such a beautiful area in mountains. Whether you want to come for your first time or are a returner, Snoqualmie ski resort is always calling.