The College Scoop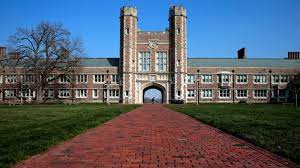 Let's get real. Choosing a college can be one of the most stressful decisions you can make in life, so today, I'm gonna make it easy for you. Now, for those of you waiting for stats, data points, graphs, student opinions, and entrance chances. I have one thing to say to you. Here, in my domain, we use the only cold hard fact undisputed by time itself, my opinion.
All ivy league schools are immediately going in the trash. Why you might ask? Simple. Too hard to get into and very expensive. You want to be a lawyer? Forget Harvard, go to the University of Alabama….or, the University of Oregon. That's right, i'm not listing my opinion on multiple colleges, it's only ever been one. The University of Oregon. What's so great about it? Well i'm gonna tell you.
All of my favoring opinions of this place stem from one thing, their mascot. If it weren't for their duck, there would be no better in my eyes than any other institution. I mean really, you can go to "Washington State" and be a cougar, or, you can proudly wear the symbol of the Oregon ducks (I think I know what i'd choose). To make things clear, Oregon University is good in more ways then its impeccable taste in animals. For starters, its one of the best colleges in the state of Oregon, and ranked 105th in all of the US. A little food for thought if you decide to wear the duck of honor on your hoodie one day.