S.O.S New SZA Album Review
The media is loving "S.O.S" …so I listened.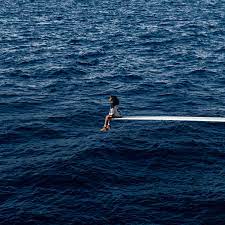 Solana Imani Rowe, A.K.A SZA, just released an album after a 5-year hiatus. SZA makes R&B music and is best known for her hits like "Broken Clocks", "The Weekend", "Love Galore" and "Good Days."
She came out with SOS on December 9th of 2022. She teased the songs on the album, "Blind" at the end of her song "Shirt". Shirt was originally a leak that was found 2 years ago. People made countless tik tok's and even dances to this short, leaked clip. SZA released "Shirt" on October 28th, 2022. This broke the internet, everyone was streaming and posting about the song. The wait was finally over. 
There are a total of 23 songs on the album, featuring artists Don Toliver, Travis Scott, and more. The album is 1 hour and 8 minutes long. 
This album has been on Billboard 200 for a total of three weeks now. 
Let's dive into the songs, shall we? Here are my top 5 favorite songs from SZA's S.O.S Album. 
#1: "Love Language"
I love the way SZA sounds on this beat. The song is more low-key but still upbeat at the same time. I also love how "Hit Different" plays at the end in a more distorted voice, it gives that familiarity feel. SZA explains how she's tired of being mistreated due to her lover's love language being so different from hers. She does admit that she still wants to be in a relationship with the lover, but she just can't "get with your program." 10/10 from me. 
#2: "Low"
I bet you could have guessed this one coming. This is one of the fans favorite right alongside of "Kill Bill." Right off the bat I really liked how the beat switched into SZA's voice with a quieter background. SZA states that she "stays out the way" and that she's a "great escape." This song is more about maintaining her privacy but also being selfish because it's her time. 
#3: "Blind"
 SZA included "Blind" at the end of "Shirt." And just like "Shirt" people went crazy. A lot of tik toks were made with fans making their own little spin on SZA's lyrics. The reflection in this song is so prominent seeing as she says, "my past can't escape me." The song is a raw representation of her newfound realization. 
#4: "Seek and Destroy"
She just had to do it. I feel like a lot of people can resonate with this song. I love her voice on this beat. 
#5: "Snooze"
Need I say more? This is another fan favorite. SZA speaks of her lover in a very uplifting way. She simply "can't lose" when she's with them. I love the vocals at the beginning of the song, it makes the song very soulful.
The album overall is just so raw, real and beautiful. She talks about the good, the bad and the ugly. "S.O.S" is just what we needed.