Homecoming Game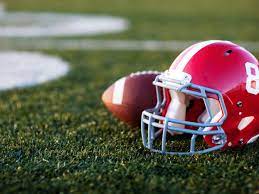 School events are an important part of a traditional high school career, the homecoming football game is one of the most popular events in the school year. Events such as Homecoming, Prom, and sports games, whether it's raining, or one-hundred degrees, students in the Tahoma School District show up for football games. 
Tahoma students take spirit seriously by always participating in the theme for the activity.  Football games hype up students for formal events such as Homecoming. The Homecoming football  was before the Homecoming dance, Tahoma was playing Kennedy Catholic High School. The student section was overflowing with students all of them standing and ready to begin, the stands were full long before the game started.
Even though the final score was a loss of 57-7, the students that were interviewed said it was a good experience .Lauren Nass, a Sophomore at Tahoma High School, stated, "I do not regret going to the game and I think it is a fun and worthwhile event to attend."
Another student at Tahoma High School, a Junior Claire Nardella said, "Even though it was pouring rain that the football game was worth the seven dollar admission fee and that it is a night that she won't forget." Another thing that makes the homecoming game so memorable is that there are student leaders (people involved in ASB) handing out spirit wear, these students have a huge impact on the overall spirit of the game, Nardella stated.
Students who attend school events such as the Homecoming football game agree that school activities, and school spirit are an important part of the student culture, and that attending the homecoming game is a vital part of the high school experience.