Festive Fall Events to Get Into This Year!
With this fall being our first one since the pandemic, there are a variety of events and activities being held this year.
Washington is starting to cool down with it being fall, here's some fun events, activities and festivals to attend to get into the fall spirit!
1. Fright Fest at Wild Waves
Most of us enjoyed the (almost) entire 70 acres of Wild Waves this summer. The beloved fright fest is returning from October 7-30th this year. It is held every Friday, Saturday and Sunday from 2-10pm. Reservations are required for season pass and ticket holders. 
2. Northwest Chocolate Festival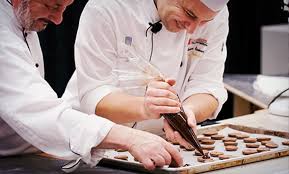 The annual Northwest Chocolate Festival is being held on the 5th and 6th of November this year in Seattle. They will have all kinds of chocolate; milk, dark, white, truffles, bon bons, caramel, and even molten chocolate cakes. They will have everything chocolate that you can think of! They'll even have chocolate educational programs. You can purchase a day pass or a weekend pass. Go eat some chocolate! 
3. The Haunted Forest of Maple Valley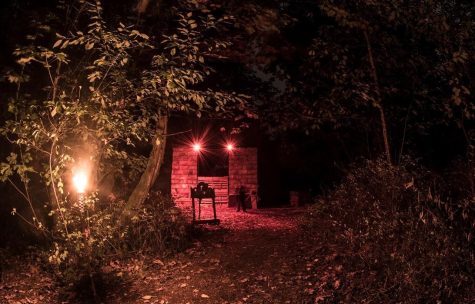 The haunted forest is very popular, especially among high school students. Located right in Maple Valley making it very accessible. It is open on Fridays and Saturdays and admission is $25. They even have a family walk for younger children for even $5. Buy your tickets! 
4. Gingerbread Village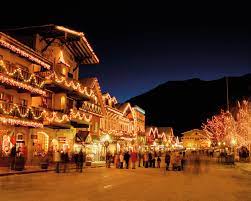 This is kinda on the Christmas side, but November is practically Christmas time, right? The Gingerbread Village will make its appearance for the 27th year! The GBV sees hundreds of families from all over the greater Seattle area. Walk through the village and enjoy the classic gingerbread. Dates are being released very soon so be on the lookout!
5. Gobble Up Seattle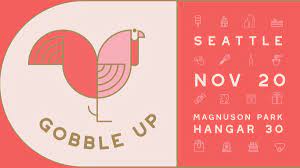 Gobble Up Seattle will be on November 19 in Seattle. This is a chance to discover all the craft food makers in the PNW, they sell everything from sauces to ciders. It's a FREE admission event and they give free samples. They have over 80 different vendors. You can discover so many new foods, sauces, snacks and drinks that you can purchase to enjoy even after Gobble Up ends. 
6. Fall Festival at Thomasson Family Farm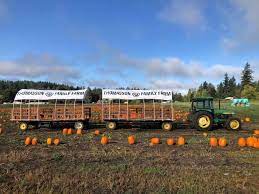 This is a well known fall festival/ pumpkin patch in Enumclaw that many attend every October. General Admission gets you a bunch of activities that include farm animals, a corn box, giant connect 4, lifesize foosball, and one game of lazer tag. They have small food trucks/stands and of course a pumpkin patch that sits on 10 acres. The Parlor has a bunch of home decor, jewelry and treats. It is open October 1st-30th from 9:30am-5:30pm. 
I have visited the Thomasson Family Farm and it is so cute! They have a little something for all ages, anyone and everyone can enjoy the farm. Everything was fairly reasonable in price and its not too crowded in the morning! Definitely visit if you can.
7. Oxtober
Now, originally Oxtober was supposed to be on the 15th and 16th of October, but with the whole wildfire situation they decided to reschedule it for the 22nd, 23rd, 29th, and the 30th. Oxtober has a variety of things for purchase. They sell pumpkins (with the cutest decorated hay bales to take pictures on!), arts and crafts, hayrides, various food vendors, a professional photographer on site, and leaf printing. They even have a farm stand with fresh produce and other local goods. Bring your card because they do not accept cash!