A Freshman's Guide to High School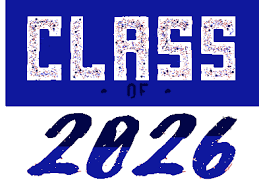 Calling class of 2026! If this year is your first year in high school, this article is for you!
Stressed? Lots of homework? Finding it hard to manage eight classes? Unsure of what clubs to join? Not like the movies you watched as a kid? Sadly, high school is not all singing and dancing on the cafeteria tables. However, it can still be just as awesome if you learn how to make the most of your time here.
Learning how to balance your homework and class load with in and out of school activities is arguably one of the hardest parts of high school. Don't worry! We've got some valuable tips and advice on how to make the transition from middle to high school go smooth!
Successfully Managing Your Workload
Adding two more classes to your day may not sound like a lot, but depending on what classes you are taking, it can feel extremely overwhelming. Learning how to manage your time and assignments is arguably one of the most important lessons you can learn in high school.
"Don't procrastinate, but as a procrastinator, I would say learn to prioritize well. If you have homework for a difficult class and an easy class due the next day, do the difficult one first because you understand the easy homework. Also, try not to take on too much at one time, it's okay to not do everything." Says Gurnoor Sandhu, a senior and THS Bear Crew leader of three years.
Procrastinating is one of the worst habits you can fall into. According to Sandhu, our unique blue/gold day block schedule, means it is easy to put an assignment aside and say, "Oh, it's not due until the next blue day!". We've all done it, but then the assignments start to snowball and occasionally you'll have things due on days where you might not even have the class. The trick is making sure you don't let assignments and work pile up and weigh you down.
From planners and tabletop calendars to reminder apps, there are so many options available to help you keep track of important dates and deadlines.
"I do use a planner, but I put important events in my phone's calendar with a reminder set." Sandhu advised.
A planner might not be your style, and that's okay! Apps like myHomework and The Homework App are popular mobile planners available at the tap of a button. Some people, however, prefer spreadsheets or physical calendars. Your management system can be as unique to you as it needs to be as long as it helps you stay on track and be successful as you navigate eight classes!
Finding the Club that is Right for You!
Tahoma offers over fifty clubs for students of all grade levels. These are great opportunities to showcase your talents, connect with people who may have similar interests, find something you're passionate about and make new friends, all of which are important for incoming freshmen!
Back in September, a club fair was hosted in the gym during Power Hour. If you missed it, no worries! Head on over to the THS website and click on the Activities tab, it should take you to a one stop shop of every club offered at Tahoma this year! If you don't see something that interests you, find a teacher to be a supervisor and you can make your own club!
"Most the clubs I'm in I heard about through friends, but the Club Fair is super helpful if you don't have involved friends." says Sandhu. She is currently involved in four clubs at Tahoma, including HOSA and Bear Crew.
Some clubs meet during Power Hour while others occasionally meet after school or on weekends. It is important to get connected with the supervisor or someone in the club; some only meet once or twice a month and on certain days. Instagram is a fantastic way to learn about power hour opportunities. Most clubs have an Instagram handle with information regarding meeting times and other things like club promotional material!
Clubs are a great way to meet people and get connected with students at Tahoma with similar passions and interests. Don't overload yourself, but make sure you're putting yourself out there and getting involved in student activities.
How to Use Power Hour to Your Advantage
Power Hour is one of the most unique things about Tahoma. The 1-hour lunch is designed to allow students to eat for 30 minutes and spend the remainder meeting with teachers, attending clubs and doing homework. Power Hour is a great resource and it is vital that you use it to your advantage.
Although some choose to use it as a lunch break, others choose to use it as a time to check in with teachers regarding questions, test/quiz retakes and homework. Learning how to plan your week and check everything off of your to do list is extremely important and power hour can help you do just that.
"Use Power Hour time wisely. If you have a big assignment or project to get done, don't stress about finishing it at home, use your Power Hour time as well, so you aren't working too much outside of school," says Sandhu.
Be smart and use your time wisely! You will thank yourself later on that you stayed on top of your work, joined a club and utilized power hour. Don't be afraid to ask teachers or your amazing bear crew leaders, like Sandhu, for help, that's what they are there for. Have a great first year of high school and go bears!