Stranger Things Reclaims its Top Spot on Netflix
Netflix's Stranger Things is back at number 1 for the first time since 2019!
Get ready to make your way back to Hawkins for the newest season of Stranger Things. The first 7 episodes of the fourth season were released on May 27th, which forces excited binge watchers to wait until July 1st to enjoy the final 2 episodes.
SPOILERS AHEAD
This exciting new season takes us back to Hawkins while also showcasing life for the Byers in California and Hopper in Russia. All your favorite iconic characters are back as well as some new faces.
The third season ended with Hopper heroically "dying" in the secret Russian lab underneath the local Starcourt Mall. Joyce takes Eleven under her wing and she packed up and moved out of Hawkins with Will and Jonathan. They end up in Lenora Hills, California, where the kids start attending high school. If I'm being completely honest, I loved getting to see Eleven adjust to being a normal teenager, but Will seems very sad. I kind of get it, he had to leave all his friends behind, but I almost found it a bit distracting from Elle. We can't forget about Jonathan's newfound friendship with Argyle, high school student and Surfer Boys Pizza delivery driver. (Fun Fact: you can try Surfer Boys Pizza at Walmart) Argyle is the totally oblivious best friend of the Byers kids, he brings in the comedy you need for the California storyline.
Just in case you missed him, Murray, the freelance detective is back! He accompanies Joyce on her quest to rescue beloved Hawkins Police Chief, Jim Hopper from a Russian prison. She receives a ransom note from someone named Enzo, a corrupt Russian prison guard plotting Hopper's safe return to Hawkins. Joyce and Murray find themselves in Alaska where they meet the pilot Yuri, in charge of getting them passage to Russia, who ultimately betrays the 4, landing them in prison. I won't give away too much!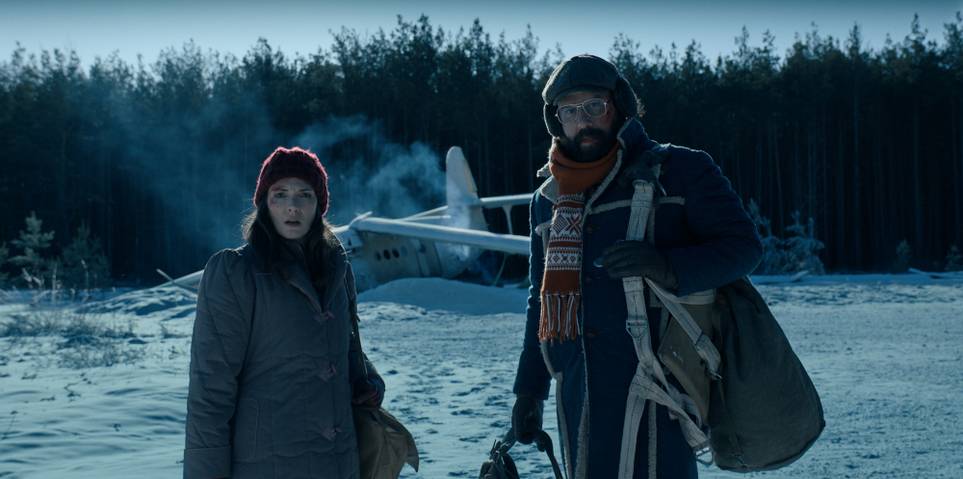 My personal favorite character, the hilariously iconic metal head Hellfire Club leader Eddie, played by Joseph Quinn, is taking the internet by storm. TikTok is absolutely obsessed with everything about him from his hair to his grunge style and his mystery guitar skills showcased in the trailer, that we have yet to see. Based in Hawkins, Eddie befriends remaining Hawkins residents, Dustin, Lucas, and Mike and invites them to join his Dungeons and Dragons Club.
The new seasons focus is Max's recovery after the traumatic death of her stepbrother Billy. Billy was brutally murdered by the Mind Flayer, the supernatural evil creature of Season 2 and 3. Max seeks comfort from school guidance counselor Ms. Kelly (who some fans have theories about) After Billy's death, Max's stepfather abandons her, and her mother and they are forced to relocate to a trailer park in Hawkins, across the street from Eddie. She complains of headaches and nightmares, something she shares with new characters Chrissy and Fred, Hawkins high students. When Max witnesses something strange and unusual at Eddie's house with lead cheerleader and "queen of Hawkins" Chrissy Cunningham, she enlists the help of her fellow Hawkins friends to find out, was it murder, or was it something more?
The villain of the season is another creature from the Upside Down, Vecna. Vecna targets children with trauma and "curses" them with migraines and waking nightmares. Without spoiling a key part, lets just say this season is not for the weak stomached. The Duffer Brothers and Netflix did not hold back on what they chose to show viewers. I had to look away at some parts. Max with the help of Lucas, Eddie, Robin, Steve, Nancy, and Dustin plot to take down Vecna, while battling with the fact that she is his next target.
The show is very much inspired by horror films of the 80s. It has elements of true crime and of course supernatural. The Duffer Brothers claim that they used Alien 3, The Amityville Horror, Carrie, and Doctor Zhivago, as inspiration for this season. The music is also iconic with featured songs from The Beach Boys, Journey, Talking Heads, Dead or Alive, and KISS. Not to mention the song of the season, Running Up That Hill (A Deal with God) by Kate Bush. This song has regained its crown and saw an 8,700% rise in streams, since Stranger Things 4's release. It is becoming the song of the summer and Kate Bush couldn't be happier. She posted on her website "The response to Running Up That Hill is something that has had its own energy and volition.  A direct relationship between the shows and their audience and one that has stood completely outside of the music business.  We've all been astounded to watch the track explode! Thanks so much to everyone who has supported the song and a really special thank you to the Duffer Brothers for creating something with such heart. All best wishes, Kate."
I hope that this article got you excited to start season 4 or got you excited for volume 2 to come out. There is so much to unpack from this season, things I didn't even get into. Netflix posted on their official Instagram account photos from volume 2 on June 14th, as well as confirming its release on July 1st! In good and bad news, the Duffer Brothers and Netflix recently announced that there will be a 5th season of Stranger Things, but it will be the final season. They claimed that they didn't see it going on for more than 5 seasons. It's pretty unusual for Netflix to do 5 seasons of a show. They're pretty famous for making great television shows and cancelling them after 2 or 3 seasons. But hopefully it lives up to expectation and has an epic and happy ending that all of the characters of Stranger Things deserve.