*UPDATED* Does Netflix Have A Hit On Their Hands?
Netflix's new romantic comedy series, Heartstopper is quickly going down as one of the best shows of 2022. It's short and sweet and leaves you wanting more. The show is based off of young adult author, Alice Oseman's Webtoon, turned graphic novel series.
Without giving too much away, the first season follows two British secondary school boys, Nick Nelson and Charlie Spring as they gradually realize that they want to be a little more than friends while battling stereotypes and their fellow classmates. Typical teenager things. It shines a light on what it means to be a part of the LGBTQ+ community and figuring out who you are, especially as a young adult. It also deals with other topics such as sports, bullying, friendship, family, and high school in such a heart wrenching way. The show is light, funny, refreshing, relatable, and overall just a must watch.
It's not your typical Netflix show, yes its only 8 episodes, but the run time varies from 25-30 minutes. That's great if you're not into the hour and a half long episodes that some Netflix shows have. However, its not super great if you love the show as much as I do, and you need to know more!
If I'm being totally honest, Heartstopper probably wouldn't be something I would pick to watch normally. I had just finished Marvel's Moon Knight and was in need of a new TV show. A bunch of my friends in my dance class were talking about it, so I decided to give it a shot, and I am so glad I did! I think at one point I was so versed in what was happening, I screamed at my TV like a dad when they watch football. I seriously think I smiled the entire time I was watching. Kit Connor and Joe Locke did an absolutely phenomenal job at bringing Nick and Charlie to life. Not to mention all of their costar's (including Oscar winner Olivia Colman) fantastic performances. My favorite part about the show is that its rewatchable. I find that some shows are a one and done, I watched it once and that was good enough for me, type deal. This is not that. I've watched it twice through now and every time I watch I find something I love about it even more. If you find yourself struggling to get started (unlikely) just give the show until episode 3 (my personal favorite), that's when it gets really good.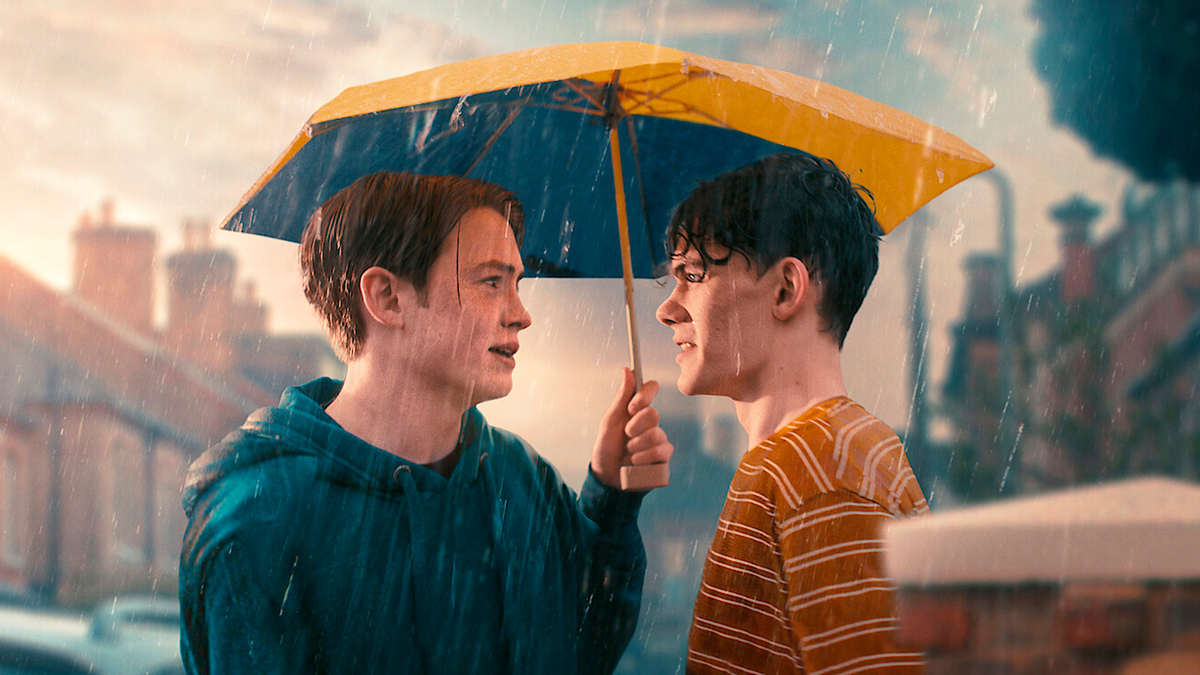 Tahoma High School's library has Heartstopper books 1-4 if you would like to read them yourself. It's not necessarily one where I would say you have to read the books first, in fact I did quite the opposite. Alice Oseman has other books such as Solitaire, Nick and Charlie, This Winter, Radio Silence, Loveless and I Was Born For This.
With over 14 million hours watched in its first week, Heartstopper never quite reached Netflix's Top 10 list. The show received 100% on Rotten Tomatoes and a 98% audience score. Netflix is leaving fans wondering, will we be getting a second season?
May 20th 2022 Update!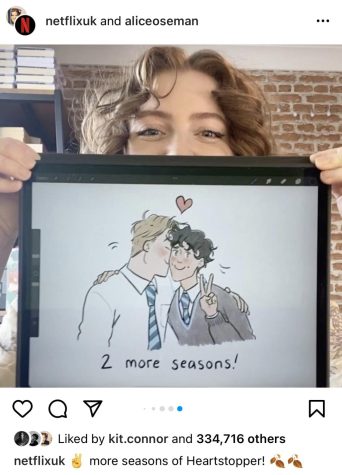 Netflix UK renewed the show for seasons 2 and 3 today!