The Conjuring Movie Review
It's crazy to look back at The Conjuring. The horror movie made in 2013, written by Chad Hayes and Carey W Hayes, Directed by the iconic horror movie Director James Wan, and we see iconic actors like Vera Farmiga, Patrick Wilson, Lili Taylor, and Ron Livingston play their amazing characters in the movie.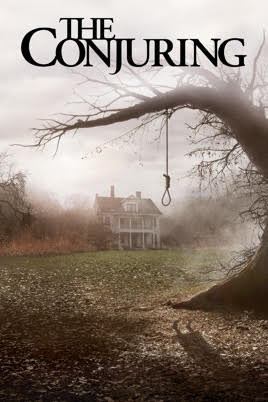 The movie is about a white family called the Perron's, consisting of 5 children, and a mom and a dad, Lili Taylor plays the role of the mom, and Ron Livingston plays the role of the dad. The Perron's bought a farmhouse in the movie, things seem fine at first, but the supernatural presence surely makes itself known to the family. The Perron's are confused and horrified about the happenings so they call paranormal investigators, Ed Warren played by Patrick Wilson, and Lorraine Warren played by Vera Farmiga. The investigators look into the happenings and find disturbing things about the house's past. The supernatural spirits disturb the Perron's a lot throughout the movie, and this is shown to us, the viewers in horrifying and bone chilling manner. 
I remember when I watched the movie as a child and how I couldn't sleep for the next few days, I used to sweat just thinking about the terrifying scenery. I certainly don't have the same reaction to the movie anymore, but I still remember the first time I watched the movie. The movie is disturbing, it's terrifying, and most importantly, it's a great horror movie.
If you are a fan of horror movies, you will love The Conjuring, every single horror scene will make you jump, the plot will get you wrapped up, it's fantastic movie for those who love horror movies, and it's a terrifying movie for those who don't but most importantly, it does what a horror movie is supposed to do really well. A solid 10/10, I would recommend you to watch it if you like getting scared, and I especially recommend you to watch it during October, the Spooky Month.
About the Writer
Kaustav Singh
Greetings! My name is Kaustav Singh, I am a freshmen at Tahoma High School. I am interested in becoming a Journalist when I grow up, and I thought taking...