Is the Nightmare Before Christmas the perfect Halloween Movie?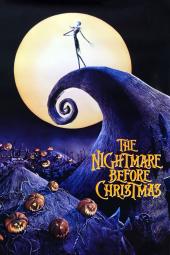 Rating: 10/10
The Nightmare Before Christmas is a classic movie that intertwines both Halloween and Christmas to make one of the spookiest mashups of all time! With the characters including Jack Skeleton, the Boogie man, clowns, Santa Claus, elves, and even vampires.
This original movie was released on October 13, 1993 and to this day still gives the spooky effect and mood through it's amazing animations for the perfect Halloween. Though some critiques may call this movie a "Christmas movie," that would be incredibly untrue especially in this situation.
The movie originally takes place in a town called Halloween Town and then, later in the movie, it introduces the idea of Christmas Town and still gives the spooky effect you're still looking for. As well as it's spooky nature The Nightmare Before Christmas can also be considered very witty, intriguing, disturbing and even almost gore-ish. The movie is still considered a childs movie and I agree with this statement because it is still seen as a PG rated movie. On the other hand the movie does include scary scenes such as monsters in the basement, under the stairs and under the bed. So the movie isn't really so much a movie for the faint of heart, but it is still intriguing in the sense that it is a non-gory Halloween movie.
Still I would rate The Nightmare Before Christmas as a perfect Halloween and Christmas mashup movie with flying colors and the perfect rating of 10/10!