Kanye West's Jesus is King album review
A review of Kanye West's 9th album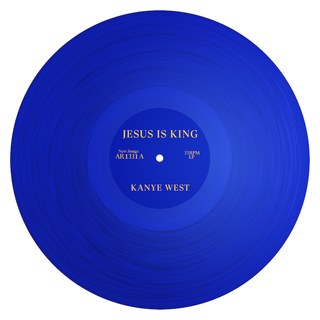 On October 25th, Kanye West released his 9th album titled Jesus is King. By the name of the album, you can tell this is as far as you can get from the Yeezus days of Kanye(My personal favorite album of his).
 Leading up to the album, Kanye organized his own choir who would perform every Sunday in Calabasas with all of his friends and family. His wife, Kim Kardashian called the service "A healing experience".West had taken his sunday service choir on the road to cities like New York, Chicago, Detroit, D.C, etc.
The album was previously announced for September 27th, but with Kanye, an announced release date means absolutely nothing. Every single one of his albums have been delayed one way or another. 
This album when announced was expected to be heavily gospel based, and that's exactly what we got. There was no cursing, obscene topics, and relatively all positive topics were seen through the whole project. The use of the choir was vast, as they appeared on multiple tracks. 
On the opening track, Every Hour, you don't even get a word from Kanye himself. It is literally just the sunday service choir. This sets the tone for the rest of the album. On the next track titled "Selah", Kanye raps about different bible verses, then the choir breaks out in a booming hallelujah crescendo. 
Track 3, Follow God, is definitely the big hit off of this album. West returns to his normal rapping style that we saw on his earlier work like College Dropout and Late Registration. But he still keeps the topic the same- his new found faith in Jesus Christ. 
I'd be doing a disservice if I didn't acknowledge the silliness of "Closed on Sunday". On this track, Kanye raps about Chick Fil A and lemonade, but the final minute and a half I actually really enjoy off this track. 
It wasn't until the second to final track that I really found another song that I loved. Track 10, Use This Gospel, quickly became one of my favorites from this album. 
Last year, Kanye very prematurely announced his next project titled "Yandhi". Surprisingly (Not), we never got an official version of that project. During the summer, a fairly lengthy version of Yandhi leaked, and the original version of Use This Gospel was on it, then titled "Law Of Attraction". 
The final version of "Use This Gospel" keeps a lot of the original components of "Law of Attraction", with a few surprises. This version has features from Pusha T and No Malice, as well as a beautiful Saxophone solo from Kenny G. 
Now that we are about a month removed from this project, I would say this album ranks just ahead of his last project "ye" as his worst album. That isn't to say it's a bad album, but compared to his other work like "My Beautiful Dark Twisted Fantasy", "Yeezus" and "Graduation", it just does not compare. It is just simply impossible to top his best work.  I'd say this project is a 7/10. 
About the Writer
Joey Eigo, Student Writer
My name is Joey Eigo, and I'm a senior at Tahoma. I am a big sports and music fan, and I love to write about those 2 things. Every Sunday I am glued to...