The Orinda Shooting
Airbnb bans "party houses" after 5 people killed and 4 injured at a Halloween party in Orinda, California on October 31.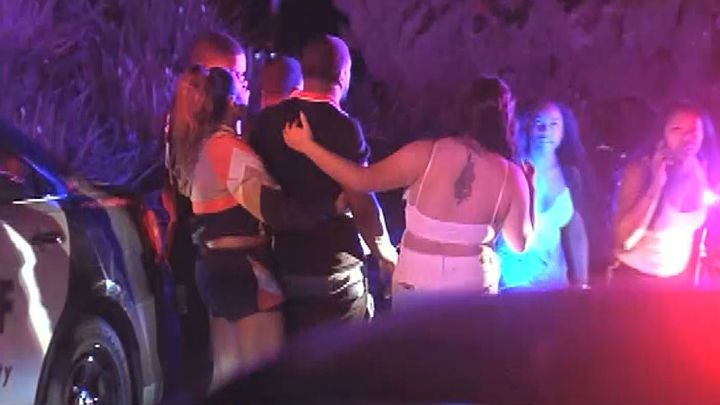 The location of the shooting was a residential house that had been rented through Airbnb by a woman saying she was hosting a family reunion for 12. The owner told the renter there were absolutely no parties allowed. Meanwhile the renter was planning a party of over 100 guests.
Neighbors notified the homeowner about the party, while the owner could already see the absurd amount of people entering her house through her doorbell camera. Neighbors began to place calls to police about noise at about 9pm, then around 11pm there were more police calls; except this time the complaints weren't about noise but about gunshots.
At this time, the shooter/shooters are not identified. Orinda police claim there's no indication the attackers were from Orinda or even stayed in the area. "There are no updates on the Orinda shooting at this time," the sheriff's office said Monday. "If that changes, we will send out a press release and post to social media." The police will continue to investigate and search for the shooters, so the 5 dead will have justice.
It was reported that 4 men in their 20s were killed almost immediately at the scene, while one 19 year old girl was pronounced dead November 1. One of those men being the DJ for the party, Omar Taylor Jr. As his family speaks out about the event, his father, Omar Taylor says, "Music and DJing was his happiness, I don't even think he was going in thinking there was trouble or anything," People began leaving flowers at the Airbnb house where the party took held, in memorial for the victims and their families.
A witness of the Airbnb Orinda shooting describes the event, "Shots going off. You don't know from where, who's shooting. Nothing. You just– rapid shots going off. Everybody running, trying to save themselves." This witness's name was Brandon Duckworth, Brandon is only 18 and was among the crowd said to be over 100 people, "Everybody falling down like that. Champagne on the floor. People slipping and falling." Brandon was only 1 of the dozens involved in the chaos, while everyone is grieving or the people they've lost.
On November 2, Airbnb's co founder and CEO, Brian Chesky, announced that because of the incident, they will be  changing company policies. There will no longer be "party houses"; the company quick response system to take immediate action against users who violate Airbnb rules.
This sends a message out there that shootings and violence are not uncommon, so always make sure you know all the  people coming over, especially if it's not your house. Everyone is sending prayers and is in great remorse for the tragedy that happened and we hope that whoever caused this madness will be found and punished for the lives they hurt.
About the Writer
Chloe Bradberry,
Hi, my name is Chloe Bradberry and I'm a freshman here at Tahoma High School. I have gone to Tahoma since grade 1 and have lived in Washington pretty much...