Pizza Here Pizza There
Does it Really Matter Where your Pizza Comes From?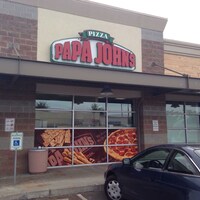 With so many places to choose from, one has to be the best. Pizza their or pizza here, what's the big difference between them?
We interviewed a couple of Tahoma's most reputable pizza connoisseurs, and here's what they had to say. Carson Best was our first victim for an interview. We started by asking him " What is your favorite Pizza place, and why?" Best had told us "Anywhere that sells wood-fired goodness because I like the crunch of the crust. Sometimes I dip my crust in honey." Tyler Bommarito stated that he preferred "Costco pizza because I like how big their slices are, makes it easy to fold them." 
After hearing from various Tahoma students, we didn't feel like we had enough information to be happy. We decided to have a chat with another student that goes to Skyline High School in Sammamish. Chris Wharton from Skyline had told us "Pepperoni and cheese, keep it original, doesn't matter where it's from." Coming back to interviewing another Tahoma student Dylan Grant. Mr. Grant had told us that his favorite pizza was "Meat lovers pizza from the pizza truck at Pacific Raceways." An interesting place to get pizza, but pizza is pizza.
If you thought that 4 people's opinions on the pizza were enough, here's two more. One of Tahoma's very own esteemed tennis stars Sam Hanson states "Chicken, BACON, and ranch from any pizza place is the best." Tahoma's only Track and Cross Country Coach Jeff Brady's son Ryan Brady states "Pan-fried pepperoni and cheese, from Domino's, is hands down the best."
Learning now that it doesn't matter where you get your pizza from, it's all about preferences. With the wide variety of different conclusions from various Tahoma students, it was hard to come up with a solution to the best pizza place. It just depends on what your favorite kind of pizza is, not where it's from.
About the Writers
Eudean Hiatt, Writer
My name is Eudean Hiatt, I am an average Tahoma High School Senior. Around school, I am sometimes referred to as a redneck or a hick, due to the fact that...
Gage Marple, Writer
Hello my name is Gage Allen Marple,

 i am a senior at Tahoma Senior High school. My hobbies include photography,basketball, and I make music on soundcloud...