Tahoma Drama Presents Clue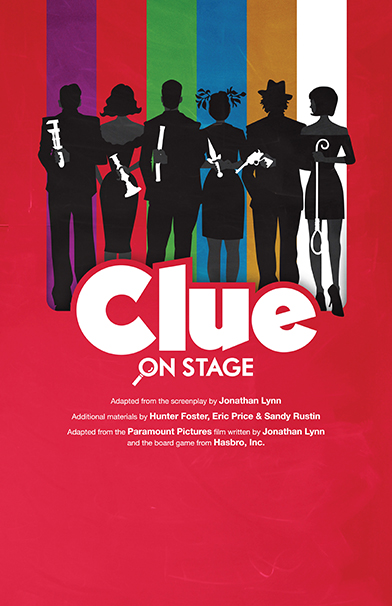 You've seen Tarzan, you've seen Les Mis, and you've seen Peter and the Starcatcher. Now see the play based on the classic board game and put on by our very own Tahoma Drama Club. It was Mr. Duty in the PAC with the candlestick. No, it's Clue! Opening at Tahoma High School on November 8th, Clue is the first school play of the 2019/20 school year.
Clue is a game of deduction, accusations, and murder. The solicitation for the play on the website Brown Paper Tickets says, "On a dark and stormy night, six unique guests, plus a butler and a maid, assemble for a dinner party at the home of Mr. Boddy. When their host turns up dead, it is clear that no one is safe! Soon the guests are racing to find the killer and keep the body count from stacking up. Based on the popular board game and adapted from the cult classic film, Clue is the comedy whodunit that will keep you guessing (and laughing) to the very end." Director Paul Rempfer said, "It's a spoof. It's a comedy spoof of Clue, the board game and the movie."
Mr. Rempfer will be retiring from teaching after this year, then he's going to leave us and move to Italy with his wife. This is the last play he'll be directing at Tahoma and he says, "Because it's my last show directing here, it's special in that regard. It's always kind of special because it's the last one that I'll be on this stage with these students. It's a good one to go out with." Kenzie Larsen, who plays Ms. White, said, "I think this is gonna be a really good show because it's Rempfer's last so we're all putting a lot of effort into it. We've been planning this since the beginning of summer, and we just have a great cast and crew. It is a really good show."
Musicals always bring in tons of people. But being the fall play, Clue is not a musical. Sometimes the fall play can go on forgotten, but the whole cast and crew is hoping you'll come out to see it, because it's just as good as any other play that'll be here this year. Mr. Rempfer said, "Musicals always bring in lots and lots of people, and my hope is the fall play brings in lot's as well."
Showtimes for the production are November 8, 9, 15, and 16 at 7:00 pm. And November 9 and 16 at 2:00 pm. And if you still weren't planning on seeing it, Kenzie says, "Come see Clue or I'll [removed for graphic content]."
About the Writer
Sydney Moate, Writer
I'm Sydney Moate. I'm a sophomore at Tahoma High School.  I like books, comic books, movies, and mountain biking. This "about me" is supposed to be...