Ranking Quentin Tarantino's Filmography
A ranking of Quentin Tarantino's filmography from worst to best.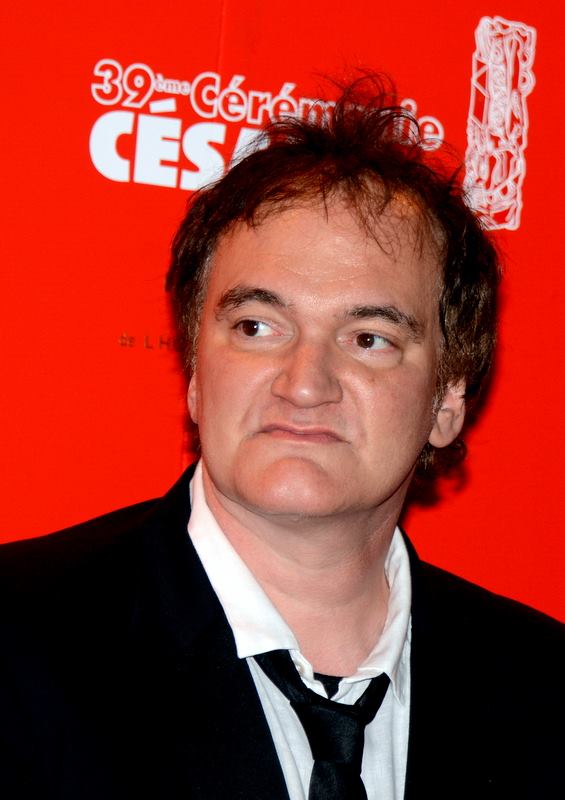 No director has created such an impact in the last 27 years than Quentin Tarantino. His works of art have inspired many upcoming filmmakers of this generation. With 8 films under his belt and his newest film Once Upon a Time in Hollywood coming out soon,
  Death Proof (2007)
Death Proof, The film that went as long as a double feature with fellow director Robert Rodriguez's Planet of Terror, is Tarantino's weakest film. The story revolves around Kurt Russell's character Stuntman Mike who is a serial killing stuntman who uses his death proof car as a weapon. The homage to the exploitation films of the 70s is a nice addition. However, comparing it to the rest of his work, it falls a little flat with a good chunk of the movie being nothing of interest.
The Hateful Eight (2015)
Tarantino's most recent film- revolving around a bunch of shady western characters trapped in a blizzard- was a little underwhelming for fans and critics. The twist and ending although being very enjoyable and entertaining comes unexpectedly. If you watch it, you will need to sit through more than an hour and a half of average to subpar Tarantino dialogue.
Jackie Brown (1997)
The love letter to blacksploitation is one of the tamest Tarantino films he has made. The legendary blacksploitation star Pam Grier plays the lead as a flight attendant with the opportunity of a lifetime.. Some good scenes in the film but not Tarantino's best.    
Inglourious Basterds (2009)
In this film a Nazi movie premiere causes high authority Nazi leaders to come to a local theater, including Hitler. A group of Nazi-killing Jews and the Jewish theater owner where the film is premiering; they have a plan to kill Hitler in grand fashion. Christoph Waltz has one of the best performances in a Tarantino flick and the final 20 minutes are spectacular.
Kill Bill Vol.1/Kill Bill Vol.2 (2003/2004)
The revenge story epic following an assassin betrayed by her assassin squad, follows her blood fueled trail of destruction as she sets out to kill all of them. The beautifully choreographed action scenes with Tarantino's trademarked violence only make the films better. Along with an all star cast of villains.
Django Unchained (2012)
The somewhat controversial movie about a freed slave working with a bounty hunter to get his wife back from an evil plantation owner played by Leonardo Dicaprio. The revenge story is easily one of the best of all time, with its many twists and turns.
Reservoir Dogs (1992)
Tarantino's debut theatrical film involving the bank heist gone wrong, plants the pieces for Tarantino to become one of the great directors of his time. The many twists and turns and the action pack end make it one of his best films.
Pulp Fiction (1994)
  Easily the most influential film of the last 30 years, Pulp Fiction won  Tarantino an Oscar in screenwriting and the prestigious Palme d'Or award at Cannes. This film showcases all of Tarantino's talents to a tee and offers many iconic scenes making it the best Tarantino film.
About the Writer
Jimmy DeVos, Staff
Hello, my name is Jimmy DeVos and I am a Sophomore at Tahoma High School. I like listening to music and hanging out with my friends. I will bring my utmost...