Freshman Experiences In High School Band
Two freshmen band members talk about their first year experience in high school band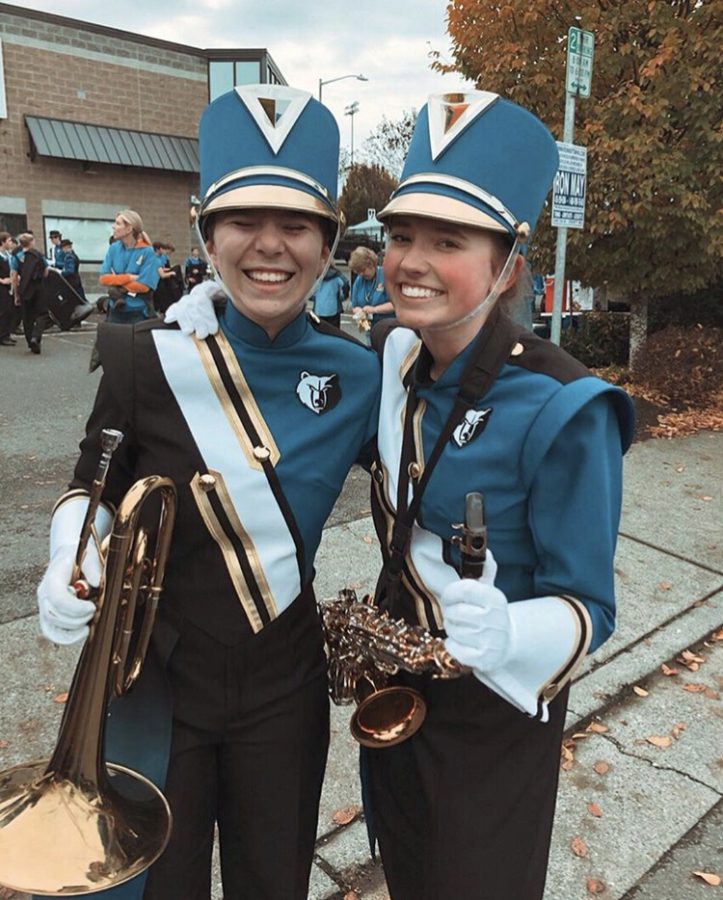 Boys and girls each in uniforms and their own special instrument. Alexa Meyer, and Sheridan Smith are experiencing high school band as well as the many opportunities that come with it. Different from their past band experiences. Meyer, and Smith enter as freshman at Tahoma High School band uninformed about the journey of band they will soon face. But in the end as their freshman year comes to an end Meyer and Smith has ended there year with new friends and new music experiences they won't forget.
Meyer being one of many freshman of a bigger band for the first time, had first joined the class to expand her learning experience on instruments. However, it soon turned into a place where she relaxes and gets to improve on her music, hoping to one day "go a bit further with music" "[and] get pretty good scholarships off that." Although there are many challenges that come with the class, including putting in hours of work and getting along with others, Meyer knows her favorite part of band will always be "the friends you make, and the experiences you get." Training with her classmates for hours during competitions and practices almost everyday the friends she makes will always overcome the hardships.
The transition into high school band has been both fun and challenging for Smith. She's met many new friends along the way including upperclassmen. Also, her favorite band experience in high school band was the February Disney trip. When Smith found out she got to go to Disneyland with her bandmates. "I was so excited. It was really challenging, but fun. It was a great time being able to hang out with my friends, and also play music." This trip was merely one of the many band experiences that she had. There is a lot of practice that goes into being in band. "One day I want to be able to pull out sheet music and go at it" said Smith. Her goal for band is to get better and to improve.
Smith and Meyer have been in band for many years, and have now come a long way since then in their skills, and they continue to grow and flourish along their high school journey. With high school band, comes many new music opportunities and experiences, and these two students are ready to take on the challenge.
About the Contributors
Caitlin Nguyen, Staff
Hi my name is Caitlin Nguyen I am a freshman at Tahoma High School, and this is my first year in journalism. It is my first year in high school and so...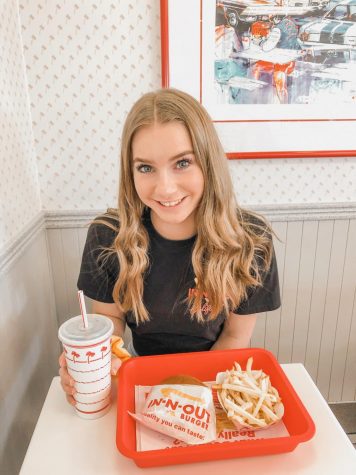 Alyssa Stern, Staff
Hello my name is Alyssa Stern. I am a freshman here at Tahoma High School, in my first year of Journalism. I enjoy photography, traveling and creative...