Golden State Killer
After 42 years, the infamous killer has been found.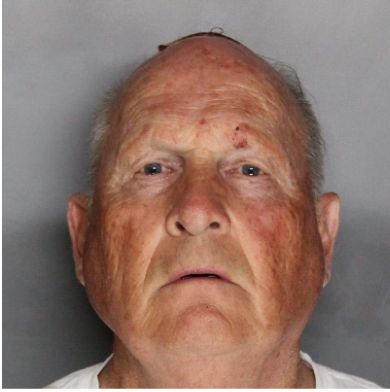 Corbin Ferguson, Writer
June 3, 2019
Hang on for a minute...we're trying to find some more stories you might like.
After 42 years, the police have finally found James DeAngelo, also known as the Golden State Killer. DeAngelo has recently been proven to, based off DNA evidence, have killed more than a dozen people, committed at least 50 rapes, and over 100 burglaries in 6 counties in California between 1974 and 1986. DeAngelo has been named by law enforcement officials as the Golden State Killer. He is also known as the "East Area Rapist" and the "Original Night Stalker", and is being tried on the multiple murder counts in Sacramento.
Though Governor Gavin Newsom signed in March preventing executions from being carried out in California, the order does not prevent death penalty sentences from being handed out. The six counties involved in the prosecution are Orange, Santa Barbara, Ventura, Sacramento, Tulare and Contra Costa. Tulare and Contra Costa are not eligible for the death penalty, but the other four counties are seeking the death penalty.
"We are absolutely thrilled with what has happened today," said Ron Harrington, brother of victim Keith Harrington who was killed in 1980. Cases like this, he said, are "why we have the death penalty."
Charges against DeAngelo include 13 counts of murder with special circumstances, including murder committed during the course of a burglary and rape, prosecutors have said. He's also charged with kidnapping to commit robbery. DeAngelo was a former police officer, Vietnam veteran and mechanic and wasn't arrested until almost a year ago, after his DNA was matched to a relative registered on genealogy sites.
It's taken a very long time to find James DeAngelo, and for the crimes he's committed he's going to have to suffer the consequences. In this case, the consequence is the death penalty, which most people would say is justified. All those who were affected by his felonies have been scarred for life, whether it be rape or family and friends that were murdered, justice will be served.