Two Freshman Are Fresher Than You
tahoma tennis has new faces serving up some wins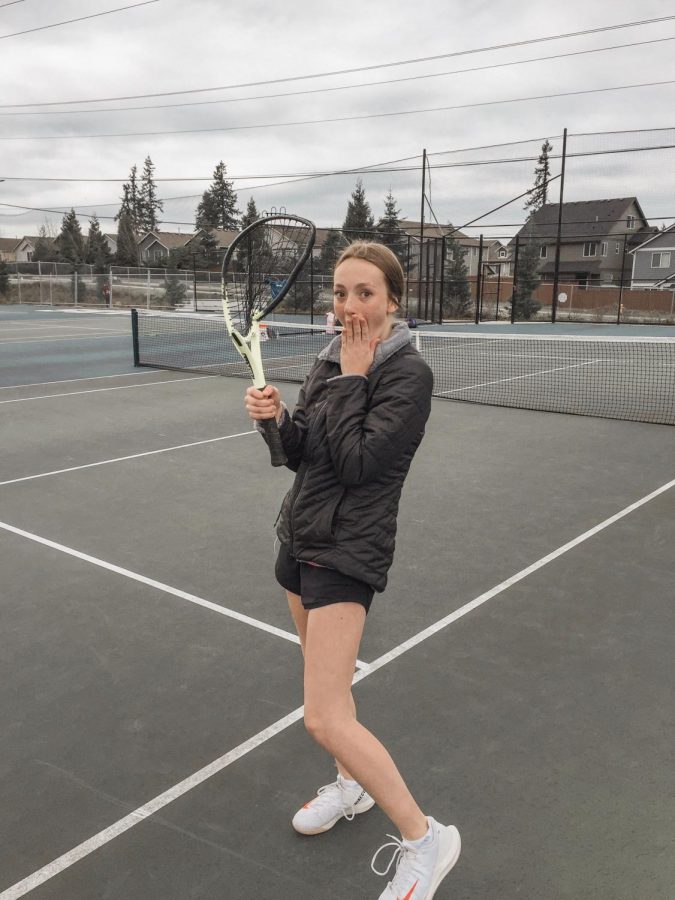 A swift pass, another score! These two freshman girls are ready to soar! Lauren Tomich and Emma Hoerle are currently on the Tahoma High School varsity tennis team. With their strong mental game and their desire to succeed, they will dominate, even as underdogs.  One of the two tennis players, Hoerle, seems to be going hard everyday in order to make time for her tennis practice, but with the stress from tennis she still manages to keep school work as a top priority. Spending time right after school to head to tennis practice and still able to go about the rest of her day to finish her homework, she keeps her grade up to stay in varsity while also doing what she loves. With all the work and people Hoerle copes with everyday she keeps a positive attitude saying "…it all works out!"  adding onto one of her great characteristics that make her a great highschool freshman.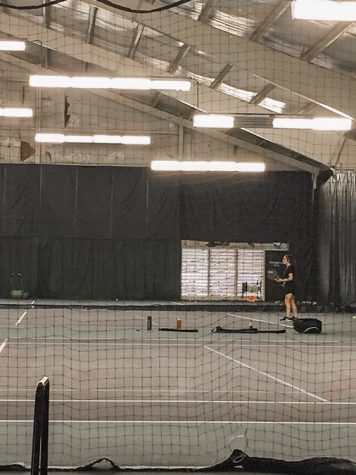 Though Hoerle knows not to be intimidated by others on the team, being nervous is always in the back of her mind. To cope with the nerves she focuses on the friends on her team throughout each practice and knows to look for her favorite supporters at each game that have been there since the start of her tennis passion.
Hoerle's parents have supported her everyday on her journey to become a better tennis player.  She has her supporters such as, "friends, because they are very helpful…"
They are constantly supporting her in whatever she may do. Also, her parents are her big supporters as well."Definitely they are there for every match and they are supporting me through, my journey,"Hoerle said of her parents.
As for Tomich, she feels very accomplished to be on varsity as a freshman after only playing tennis for just 4 years. Her favorite thing about tennis is getting to play with different people. Although she feels intimidated by the upperclassmen, she has made friends with some of them, and looks toward them when things get hard as well as her tennis coach.
Tomich said she definitely plans on taking her skills to college and she wants to go to the University of Washington through tennis. Tomich gives great advice to those who want to play tennis to, she said
"just go out there and do your best!"
Although these two girls may be the youngest on the team, Hoerle and Tomich are proof that age isn't a difference on the court. These girls are all-stars on and off the court and they truly LOVE the game they play. Winning at tennis and her school work, Hoerle and Tomich pass their classes while doing what they are best at.
About the Contributors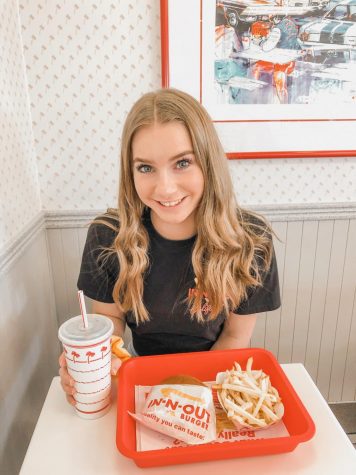 Alyssa Stern, Staff
Hello my name is Alyssa Stern. I am a freshman here at Tahoma High School, in my first year of Journalism. I enjoy photography, traveling and creative...
Caitlin Nguyen, Staff
Hi my name is Caitlin Nguyen I am a freshman at Tahoma High School, and this is my first year in journalism. It is my first year in high school and so...