Tahoma Green Team Clothing Drive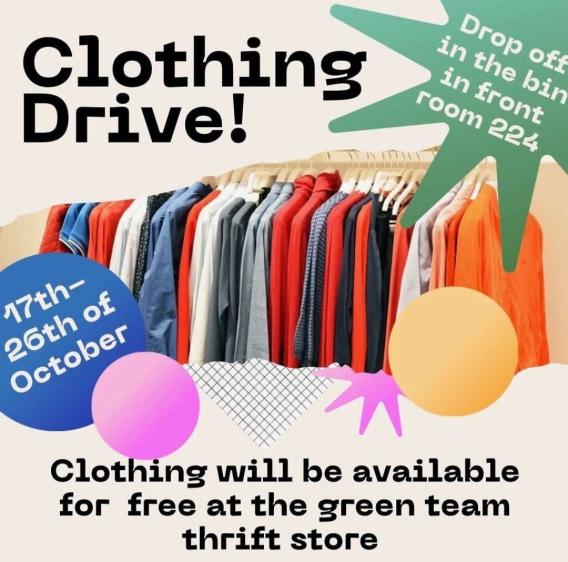 Do you have clothes you don't wear which clutters your closet? Do you like going to thrift stores? Do you like free stuff? If you answered yes to any of those then consider checking out the Green Teams clothing drive.
Tahoma's Green Team is currently in the middle of a clothing drive and for those who have clothes they want to get rid of this part is for you. From now to the 26th of October there will be a bin outside of room 224 where you can drop off any clothes you don't want, you can do this any time in the day although it is suggested you do it in the morning. 
Then for everyone looking for the thrifting experience stop by at room A113 on the 27th and 28th of October. There the Green Team will be running their own thrift store where you can pick up any articles of clothing which interest you for free and how could you say no to free?