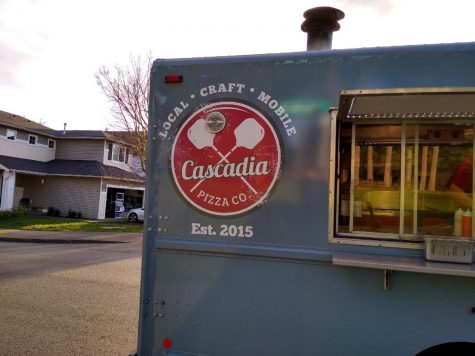 On Wednesday, September 15th Tahoma High School hosted four food trucks outside during power hour. Cascadia Pizza, a coffee truck, a pie truck, and a poke truck lined the field. Hundreds of people swarmed around the food trucks, with energy and excitement sparkling in the air. The stuffy classrooms had students rushing outside for some fresh air.
While some were satisfied with a full stomach, others were left disappointed. "The only reason why I got pizza at Cascadia Pizza was because my friend got in line early," says Katelyn Raybell. "But the wait for the food took forever and I would not go again." With so many people herded around these trucks, not everybody had the chance to get their food. "I waited at the coffee food truck for an hour," says Joe Young, a junior at Tahoma High School. "I was mad that I didn't get my coffee." 
Everyone was on edge because of the crowded space and long lines. It wasn't a surprise that a fight broke out between six people. 
What should have been a fun treat for students was twisted into a bitter afternoon.
Maybe, we can work toward having another food truck event in the future that is more streamlined. After all, we do love the variety and treat the provide.